NYSUT Member Benefits– https://memberbenefits.nysut.org/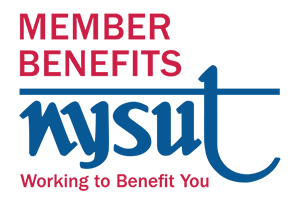 Employee Assistance Program
Employee Assistance Programs (EAPs) are employee benefit programs offered by the RVF for our members. EAPs are intended to help employees deal with personal problems that might adversely impact their work performance, health, and well-being. EAPs generally include assessment, short-term counseling and referral services for employees and their household members. It is important to note that all contact and use of EAPs by employees are strictly confidential and benefits differ from plan to plan.
Sick Bank
The Sick Bank allows RVF members to pool their sick days. In the event of a catastrophic illness or injury that requires a member to exhaust all of their own sick time, a Sick Bank member can apply to the Sick Bank Committee to use days (*subject to committee approval). The Sick Bank is referenced in Article 13.2 of the Teacher Contract, Article 4.7 of the Paraprofessional Contract, and Article 6.8 of the Secretary Contract.
Sick Bank Application-to apply for days      Sick Bank Information
Family Leave Day Donation
Please check Article 13.2E of the Teachers Contract for more information.
Benefit Trust
Benefit Trust is a collectively-bargained agreement in the contract that provides benefits to active RVF members through employer contributions. Benefits to our members include a vision plan (Davis Vision), a dental plan (Delta Dental), a life insurance plan, a legal plan, and financial planning. The vision and dental plans are free to RVF members for individual plans, but members must pay the difference for the family and/or two-party plan. Benefit Trust is referenced in Article 12.10 of the Teacher Contract, Article 10.2 of the Paraprofessional Contract, and Article 8.6 of the Secretary Contract.  
Davis Vision   Davis Vision Link
Delta Dental  Delta Dental Link
Financial Advisors www.staceybraun.com
Legal Services  www.fkmlaw.com
Defensive Driving –Link Here